The Descendants of Jack "John" Fotheringham
Bibliography Individual's List Associated Families Family Photos Home
Introduction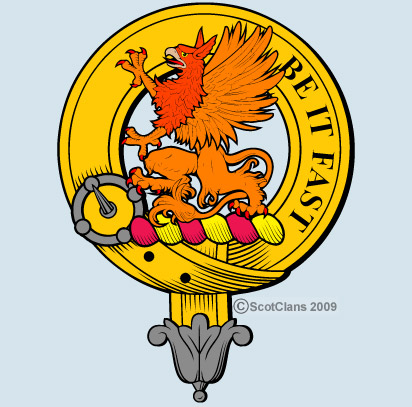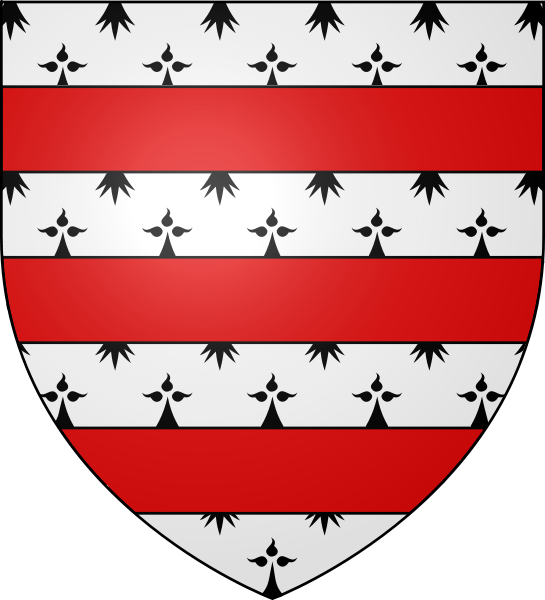 The information I've obtained on Jack Fotheringham is frequently only oral history. The main sources other than published information noted in the bibliography page comes from information supplied by Lorraine Bailey or Betty Lou Fotheringham Lindgren. My source on the Green side of the family comes from Judy Schulte. My thanks to these individuals.
The Meaning of the Name
Based on what I've found at some Scottish websites, the Fotheringham name means "one who provides (or brings) food". This is a rather vague definition, which winds up telling us not much about the occupation of the original Fotheringham.
About This Site
The research I've been able to do on Scottish records has been limited to the free sites. I've found Fotheringham individuals in "The Kingdom of Fife", aka the Shire of Fife, or Fifeshire, with birth dates in the early 1700's. These people have been found in a variety of occupations including coal miners, colliers, farmers, weavers, and wrights.
However, I have not yet found how OUR John Fotheringham is related to any of these families.
If you discover any glaring errors in facts or stories, please e-mail me with your corrections. Or, if you can help fill in some of the blanks, I'd be grateful!
my e-mail address is:
The ancedotal tales of our ancestors, which cannot be supported by facts, will be found with the following title:
FAMILY STORY ( indicates oral history not necessarily supported by facts)
The Family
John, or Jack, as he was known was the first of our line to come to America.
John Fotheringham was born 18 June 1845 in the Shire of Fife, Scotland. He died 19 April 1917 at Academy, Charles Mix Co., SD. He is buried in LaRoche Cemetery, Academy, Charles Mix Co., SD.
On 28 September 1874, he married Agnes Walls at Orwell, Kinross, Scotland.
Agnes Walls was born 20 April 1848 at Leith, Lanark, Scotland. She was Christened on 11 June 1848 at United Association Burgh Seceders, Limekilns, Fife, Scotland. She died 15 May 1931 in Charles Mix County, SD. Her parents were: John Walls and Agnes Dick (or McLeish) of Saline, Fife, Scotland. Oral history indicates that John Walls was a harbormaster at Firth of Forth.
Agnes was the widow of Noah Green. Agnes and Noah were married 22 March 1872 in Dumfermline, Fife, Scotland. Noah had been born in England, and he died of consumption (tuburculosis) in 1872 at Glasgow, Lanark, Scotland.
Obituary for Agnes Fotheringham, published in 'The Platte Tribune' on 31 May, 1931:
Agnes Walls was born April 20, 1848 in Leith, Lanarkshire, Scotland and was united in marriage to Noah Green in 1870. He preceded her in death the following year.
To this union was born one son, John Green. In 1874 she was again united in marriage to John Fotheringham, who preceded her in death, April 19, 1917. To this union was born two sons. Frank and George. The son Frank, preceded her to the Great Beyond at the age of seventeen years. With John Fotheringham she came to America, landing at Bradddocksfield, Penn. in 1875. They moved with their family to Fort Kearney, Nebr. during the early settlement of that country, from which place they turned east in Rock Island, Ill. Later they moved to Buck Grove, IA. where they resided until 1904, when they came to a farm south of Platte. There they lived three years and moved to Academy where she lived until her Savior called her Home, May 15, 1931, at the age of 83 years and 25 days.
She leaves to mourn her passing, two sons: John Green of Vivian, SD, and George Fotheringham of Academy; eleven grandchildren and 7 great grandchildren, besides a host of friends.
Funeral services were held at 3 o'clock Sunday afternoon at the Academy church conducted by Dr. L. E. Camfield. Internment was in the Academy cemetery.
-A Tribute-
'Tis a far cry from Edinberg, ancient Metropolis of Eastern Scotland with its harbor city of Leith washed by the waters of the Firth of Forth, to a farm on the open prairies of South Dakota. To span that distance even in imagination was not dreamed of by the little 3 year old Agnes Fotheringham. 80 years ago. At that early age she was bathing in the salt sea waters of the harbor, hearing the songs of the sailor lads as the white winged ships glided with the poetry of motion into the harbor, following the father from wharf to wharf, as in his office as harbor master he directed the moving of the ships, listening breathlessly to the stories of narrow escapes from shipwrecks in the wild, windswept waters of the North Sea.
These and like experiences in childhood and youth entered into the making of a body capable of endurance, of hard work, of prolonged toil, and with such resistance to disease that scarce a day of sickness ever afflicted her except for the short period at the close of her life.
but it was not alone a strong, enduring efficient body that made Grandma Fotheringham an angel of service throughout as many years.
Equally strong, enduring, efficient was her Christian Character. To explain such a character we must go back to the foundation laid in the home life, the church life, the school life of Scotland. Would you build as she built, then read your Bible with understanding mind. Don't miss reading Scott and Burns, and Watson and Kingsley and a host of others who depict lives like the life of Grandma Fotheringham. To be li(k)e Jesus, the Christ of God, the Lord and Master of her Soul, that was her constant prayer. Spontaneously we exclaim her reward must be----"Well done good and faithful servant enter into the joy of thy Lord." for your life has been hid with Christ in God. ....Louis E. Camfield.
Agnes and Noah had a son,
John Scriver (Schriver) Green, born 25 July 1872 at Glasgow, Scotland. He was raised by Jack as his own son.
The children of John Fotheringham and Agnes Walls Green were:
Frank David Fotheringham. born 11 November 1875. Possibly near Braddocks' Field, PA. He died 07 February 1892 at Buck Grove, Crawford Co., IA of a ruptured appendix. He is buried at Buck Grove Cemetery, Crawford Co., IA. Find A Grave Memorial# 5429056
George Holloms Fotheringham was born 10 October 1878 at Rock Island, Rock Island, IL.
John and Agnes arrived in the United States in 1875. Which means that if (as oral history indicates) they departed Scotland aboard a sailing ship within mere days of their wedding, the Atlantic crossing must have taken at least three long months.
Jack and Agnes first arrived at Braddock (aka Bradock's Field), Allegheny, PA in 1875. In modern times, this is located in the eastern suburbs of Pittsburgh. This former battlefield had very recently become the site of a brand new industry, the Edgar Thomson Steel Works, built by a fellow Scotsman, Andrew Carnegie. It is likely they spent the winter there, so that Agnes could deliver their son, Frank.
From there they made their way westward by wagon, headed toward Ft. Kearney, NE, possibly with the intent of acquiring some of the land upon which Ft. Kearney (abandoned in 1871, 2 years after the completion of the Transcontinental Railway) had stood, or some of the railroad lands made available under the Homestead Act. If so, they probably arrived to discover the good land already taken, and would have returned back across Iowa. A slow, plodding journey with 2 small children, which would have kept them almost continually on the move for many long, difficult months. Finally, they arrived in Rock Island, IL. There they remained at least long enough for their son, George, to be born in late autumn of 1878.
By February, 1892, they were living in Crawford County, IA.
While in Iowa, the family participated in the Buck Grove Methodist-Episcopal Sunday School. Agnes was listed in an 1897 Souvenir Program as a teacher for the Senior Bible Class, and George appears as a student in the First Intermediate class.
Jack and Agnes remained in Crawford County, IA until 1904, when they moved to the Hugg farm in Signal Township, Charles Mix, SD area to be near their son, George. In 1908, they purchased a farm from Charles Slate, in La Roche township, near Academy, SD. John Green also moved to the Charles Mix County area at an unknown date.
The 1900 U.S. Census lists Agnes as having 5 births, and three living children.
FAMILY STORY
Jack Fotheringham's story, compiled from bits and pieces of oral history, about his reason for coming to America:
It had been a hard life in Scotland. Jobs, food, and money were all in short supply.
HISTORICAL NOTE: Part of the hardships in Scotland were due to an activity called "The Clearances" which had been going on since 1785 and continued into the late 1850's. This was the eviction of tenant farmers in favor of sheep-rearing. Forced off the land, sometimes in the middle of the night with whatever they could carry, the families were often told to "harvest seaweed" to make a living. At about the same time, the Church of Scotland underwent a reformation that caused several factions to secede. A big sticking point was the requirement to take an oath "upholding the officially recognized church of Scotland" in order to hold certain public offices and jobs. In 1844, the potato famine began, further contributing to the troubles.
For Agnes Walls, 1872 was a very trying year. She married Noah Green on March 22, had their son, John on July 25, and lost her husband to Consumption (tuberculosis) that same year.
Jack and Agnes said that the only food they had was what could be grown in their cottage garden plots. And that this was being eaten by the King's rabbits, which they were forbidden to kill.
On 28 Sept. 1874, Jack married Agnes Walls Green at Orwell, Kinross, Scotland. Shortly afterward, Jack decided to enrich the cooking pot with a rabbit or two. It was his bad luck to get caught one day. This would normally have meant imprisonment, and probably heavy fines.
Luckily the King's Forester who caught Jack, was also a friend who sympathized with the plight of the family. Jack was granted a brief period of time (until the next morning, according to one account) in which to report to the local constabulary or take his family and leave.
Agnes, who was the daughter of the Harbormaster at Firth of Forth, persuaded a family friend to help them swiftly leave the country aboard his sailing ship. Jack acquired third-class accommodations for his family in return for working for the ship's cook, serving food to the first-class passengers. Jack took the leftovers from this better quality food back down to third class to share with his family and fellow passengers.
In addition to Jack's problem with the law, Agnes had her own reasons for a very quiet leave-taking. According to her, there was a problem with taking young John out of the country. Apparently she lacked the necessary permission, which was needed due to some citizenship or inheritance issue. She stated that she couldn't even say good-bye to her parents, due to the trouble over John.
Their sudden, secret departure apparently got the remaining Fotheringham family into serious trouble. They must have gotten in touch at some point in time, because it was reported that at least one relative from Scotland maintained a correspondence down through the years. Letters which Agnes had to read to him because he couldn't read them himself. Unfortunately, when Jack's father died, the relatives wrote and told him not to come back to Scotland....ever.
The wording was such that his wife, Agnes, became so angry that she refused to read any more letters from Scotland for him. He then had to turn to a neighbor girl, Mary F. Thompson Girton to read his letters to him. Mary's third child, Ernestine, later married Jack's oldest grandson, Frank.
7 Jan 2017 - Melvin William Fotheringham page updated to include death information.
2 Dec 2016 - Roger Bailey page updated to include death information for Mary
21 Sep 2016 - Added parent information for Ida Nesset.
10 Feb 2016 - Updated to include Enoch Nicholai/Nicholis Qualm family information & Bernard M. Brink obituary. Also, apologies to Corbin Plooster for taking so very long to make that correction to his mother's name! It made it into my database, but somehow I missed correcting the website.
Previous updates can be found in Update History located in the bibliography page.
Copyright © 2013, 2014, 2015, 2016, 2017 by Rene B. Kantack. Use of this site for commercial or other profit-making ventures is prohibited without permission of the owner. Contact: Renekan2003@gmail.com