The Importance and Power of Prayer
Ask almost any priest or pastor about a problem and the first words out of his mouth will be, "Well the first thing you should do is to pray". This phrase is so often repeated that it sounds like a cliché. Yet it is true. It is the right response.
Prayer is essential. Prayer is powerful. The importance and power of prayer cannot be overstated. Prayer is the single most important weapon we have at our disposal for fighting off evil temptations and for drawing on the graces of God to live more holy lives.
Jesus was fully human as well as fully God. Thus, by his frequent practice of prayer, we learn from him the importance of prayer. In (Luke 6:12-13) we read:
Jesus departed to the mountain to pray, and he spent the night in prayer to God. When day came, he called his disciples to himself, and from them he chose Twelve, whom he also named Apostles.
Note that Jesus spent a full night in prayer before choosing his twelve special disciples. Now if Jesus, who himself is God incarnate, finds it necessary to spend considerable time in prayer before making major decisions, how much more should we be turning to God, in prayer, prior to making important decisions in our own lives!
Though Jesus lived a very public life during his last three years on Earth, he still frequently found the time for private prayer. In addition to the reference (in Luke) above, we find Jesus praying alone on a mountain (Matthew 14:23), in a deserted place (Mark 1:35), and in solitude (Luke 9:18). Thus we too should find time to spend, with the Lord, in private prayer.
"But when you pray, go to your inner room, close the door, and pray to your Father in secret. And your Father who sees in secret will repay you." (Matthew 6:6)
Prayer is extremely powerful too. Satan is the father of lies and one of his worst tricks is to convince us that prayer is not really effective; that prayer is old-fashioned, all in your mind, a placebo; something you might use as a last resort. Satan tries his hardest to discourage us from prayer because he knows just how powerful prayer is. In fact prayer is the very last thing Satan wants to see us doing. The truth is that prayer should be our first course of action when dealing with most any problem. Below are just a few examples from scripture regarding the effectiveness of prayer:
"Whatever you ask for in prayer with faith, you will receive" (Matthew 21:22)
"Therefore I tell you, all that you ask for in prayer, believe that you will receive it and it shall be yours." (Mark 11:24)
"Ask and it will be given to you; seek and you will find; knock and the door will be opened to you. For everyone who asks, receives; and the one who seeks, finds; and to the one who knocks, the door will be opened." (Matthew 7:7-8) (Luke 11:9-10 has nearly identical text).
Prayer is not just a solitary activity either. Communal prayer also has enormous benefits and can be very powerful. For Catholics, the Sacrifice of the Mass is the ultimate prayer. Other Christians also emphasize group prayer and Church services. Of the many references throughout the Bible, regarding public prayer, here are a couple examples:
"Again, [amen], I say to you, if two of you agree on earth about anything for which they are to pray, it shall be granted to them by my heavenly Father. For where two or three are gathered together in my name, there am I in the midst of them." (Matthew 18:19-20)
"Therefore, confess your sins to one another and pray for one another, that you may be healed. The fervent prayer of a righteous person is very powerful." (James 5:16)
Of course we ought not to treat God like some sort of "vending machine". We should not be surprised if we pray to win the Lottery Jackpot and it doesn't come out that way. God always answers prayer, but sometimes that answer might be "no". God knows what is best for us. If he decides that what we are praying for is not in our best interest, he will provide us with an even better answer.
What should we pray for? I suggest you don't waste your prayers on material things and other earthly gains. What really matters is how and where you spend eternity. So pray for God's grace. Pray for the grace to better understand God's will and what direction he wishes for you in life. Pray for the cardinal virtues of prudence, justice, fortitude, and temperance. Even more importantly, pray for an increase in the three divine virtues of Faith, Hope, and Charity. Pray that you grow to love God with all your heart, soul, strength, and mind. Pray that you truly come to love your neighbor as yourself; that you will "see God" in your fellow man and treat him appropriately.
As you grow in the love of your neighbor, you'll likely be directing more and more of your prayer time towards the welfare of those around you. I know I direct much of my prayers towards the well-being of my parents, children, brothers, sisters, in-laws, friends, and all their families. I pray for my neighborhood, and the region. (Eventually I cover the whole planet!)
One of the biggest challenges I face, and I'm sure for many Christians, is to remember to pray for those who are not our friends and for those who cause us great difficulty in life.
"But I say to you, love your enemies and pray for those who persecute you." (Matthew 5:44)
"bless those who curse you, pray for those who mistreat you." (Luke 6:28)
Don't just turn to God in time of need. Would you like it, if you had a friend that only came to you when he wanted something from you? Such a person would likely not be your friend for long. So when you pray, take time to adore God, confess your sins as needed, thank the Lord for his blessings, and finally, if you have any supplications (petitions) you wish to present to him, do so at the end of your prayer. This format of prayer: Adoration, Confession, Thanksgiving, and Supplication can easily be remembered by the acronym: ACTS
Usually when I start my day, I first thank God for getting me safely thru the night. I'll thank the Lord for the health and abilities he has given me to perform what service I can do for others. I'll then offer to him the day's upcoming challenges, successes, disappointments, joys, discomforts,… everything.
Often, near the end of the day, when I visit my church to pray, I won't ask for anything. Instead I just thank God for all that he has done for me. I tell him how grateful I am for having created me and for giving me the opportunity to serve him. I thank Jesus for his sacrifice of coming down from Heaven, living the difficult life he did here on Earth, and for his ultimate sacrifice at Calvary that won the salvation of mankind. I thank Mary for her "Yes" to God; allowing herself to be the Mother of God. If my workday was particularly rewarding, I'll thank God for the various accomplishments I had throughout my day.
My prayers could use some improvement. I spend way too much of my prayer time actively "talking to God". A priest I knew, many years ago, would frequently repeat this piece of prayer wisdom: "When you pray, don't do all the babbling." It's important to spend some quiet time with the Lord. Not just in a physically quiet space but we need to quiet our minds and hearts and take the time to just listen and dwell within the presence of God.
If you focus your prayers on what really matters, you will find the Lord more than ready to answer your prayers. You may not always get as prompt an answer as you would like, or even the answer you wanted. Just remember, that God is God (and you are not!). God knows what you need and when you need it. But do take the time, in prayer, to humbly ask. For in this way, we acknowledge our dependence upon God and that, in itself, makes a good prayer.
Above all, whenever you pray, believe that God is truly listening to you--because he is. Pray humbly but earnestly! For one who is confident in prayer will be answered by God. Such a person will find his prayers most powerful and efficacious.
I end this meditation on this quote, often found in books by Peter Kreeft. It certainly captures my feelings on the power of good prayer!
In fact, I strongly suspect that if we saw all the difference even the tiniest of our prayers to God make, and all the people those little prayers were destined to affect, and all the consequences of those effects down through the centuries, we would be so paralyzed with awe at the power of prayer that we would be unable to get up off our knees for the rest of our lives. (from the book "Angels and Demons" by Peter Kreeft)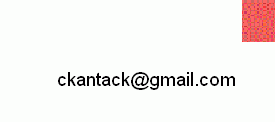 Return to Reflections Home Page
(This article was first posted September 12, 2017.)