Angels and Demons
What Do We Really Know About Them?
Angels (and Demons): What Do We Really Know About Them is a book written by Peter Kreeft, first published in 1995 by Ignatius Press. Dr. Kreeft does a superb job of mixing in what facts we know about angels along with small doses of humor throughout this work. Unlike some of Dr. Kreeft's other publications, I found this book to be an easy and enjoyable read. As with all of Dr. Kreefts' writing's, there are some profound insights found in this book that may keep you pondering them for weeks.
This book is available from a variety of sources, both in physical and electronic form. Regardless of whether you are Catholic, if you live within the boundaries of a Catholic Parish, you may be able to download this book at no charge thru formed.org. If you're not familiar with formed.org, click here for more information on how to register and get access to this wonderful library of audio, visual, and written materials.
If you can't get access to formed.org, you can purchase this book from many places. I'll list a few possible sources below. It makes no difference to me, where or how you purchase this book. I do not have any associations with the links listed below:
Ignatius Press Amazon.com Barnes & Noble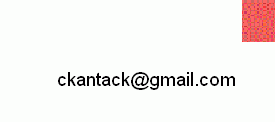 Return to Reflections Home Page
(This page was first posted on September 4, 2017)