Via the Moves menu you can quickly jump to the beginning or end of your game.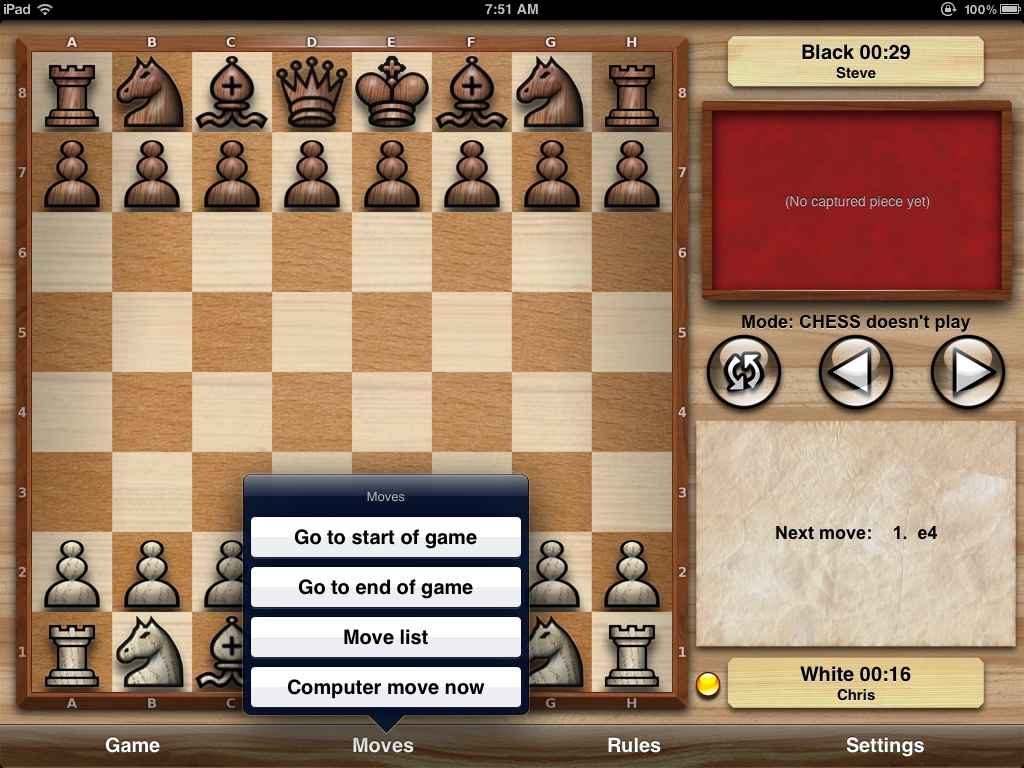 "Move list" allows you to quickly jump to any specific place within the game.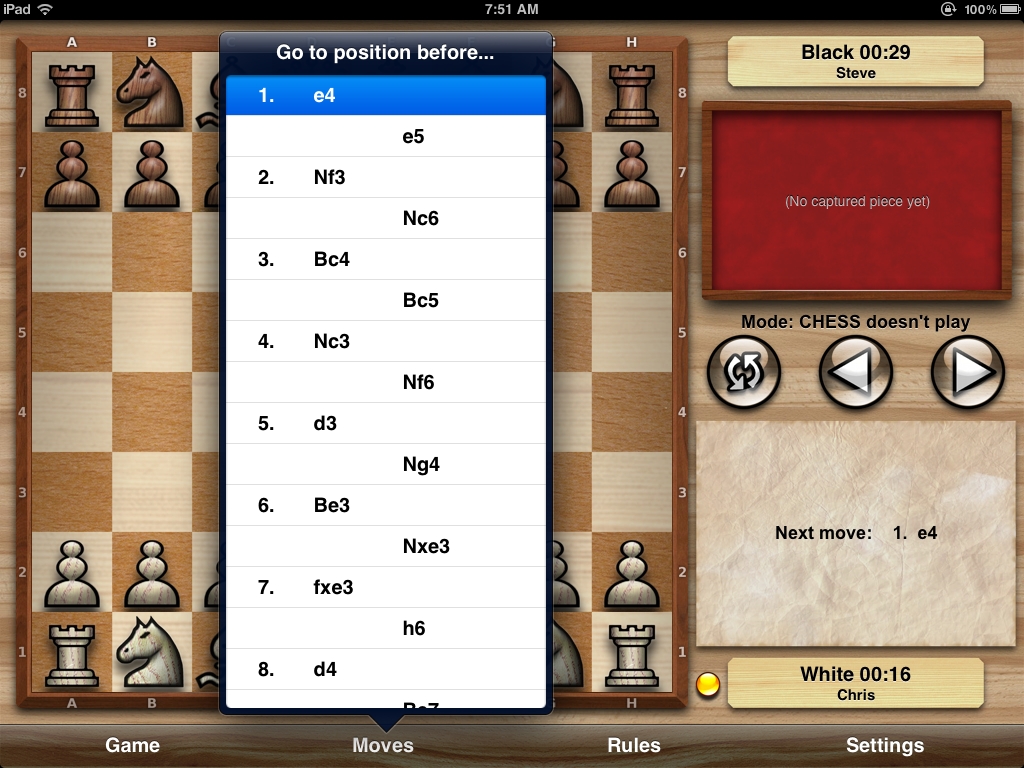 One of ChessPro's best features is the ease of which you can try out alternate lines of play and have the program automatically save these variations for you. If you have Variations enabled, and have played one or more variations, an additional option will appear on your Moves menu allowing you to quickly revert back to the main line or other alternate lines played.