When I select the "Game" menu, I'm presented with this screen: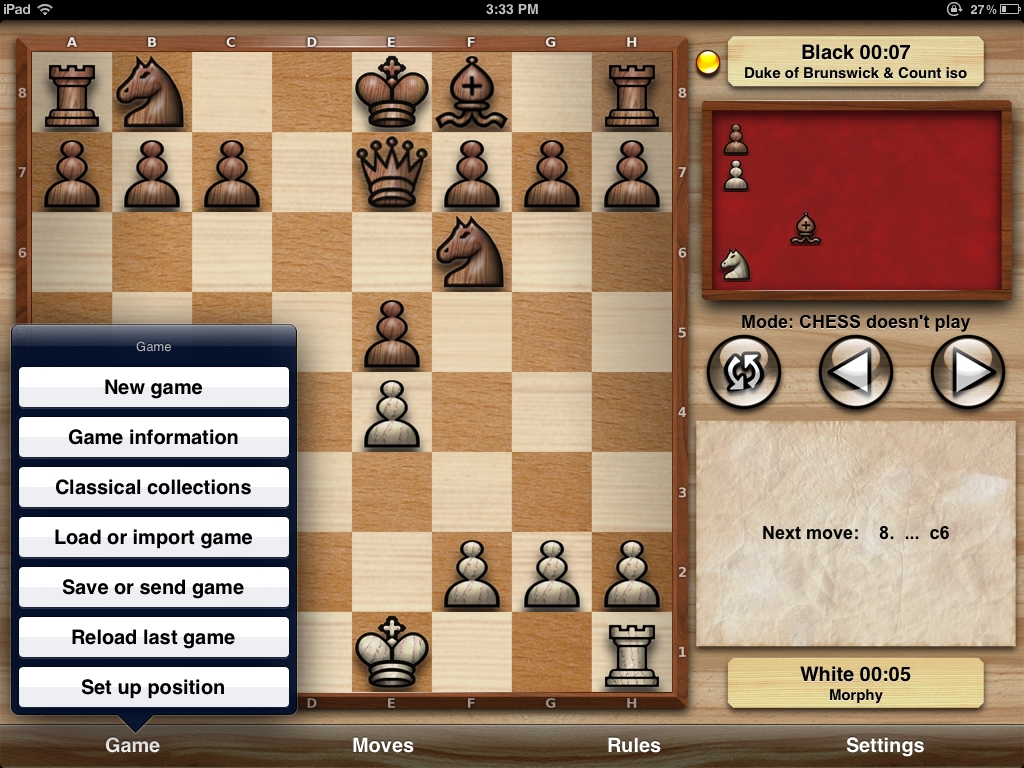 Pressing "New game", provides you with these choices:
Choosing "I want to play with white", will reset the board and set you up against the computer.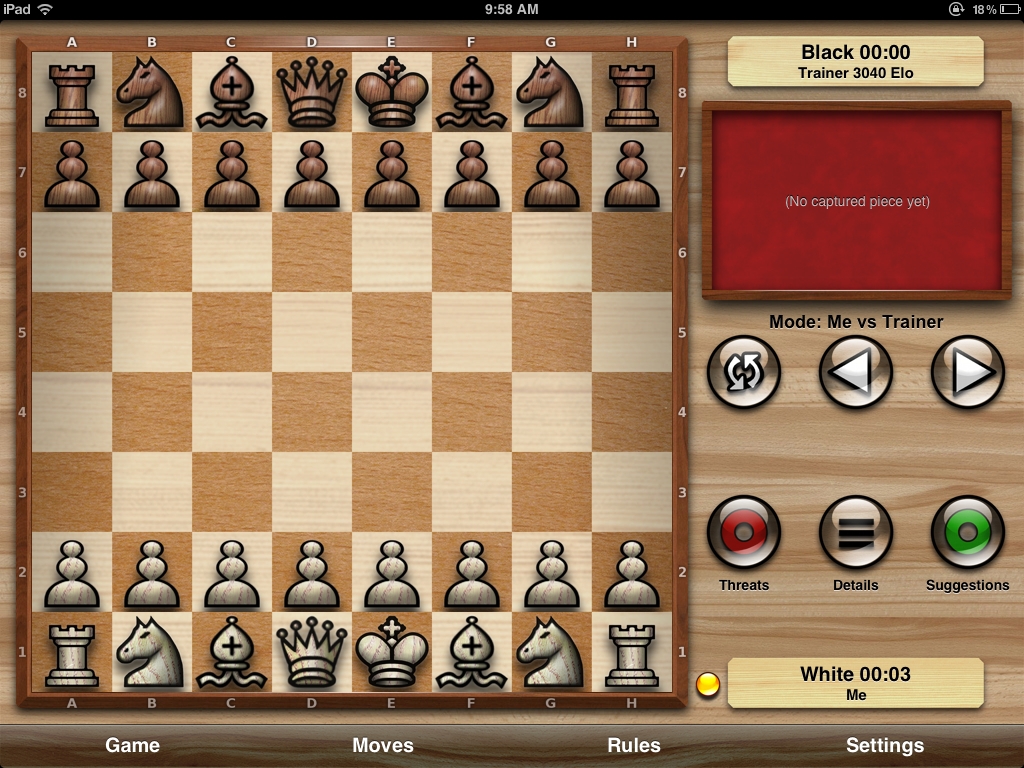 A unique feature of ChessPro is the "2 player" option. This mode of play is ideal for 2 opposing players who wish to use the iPad on a tabletop as you would a regular chessboard. In "2 player" mode, ChessPro rotates the pieces such that they are always appropriately orientated for the player taking his turn.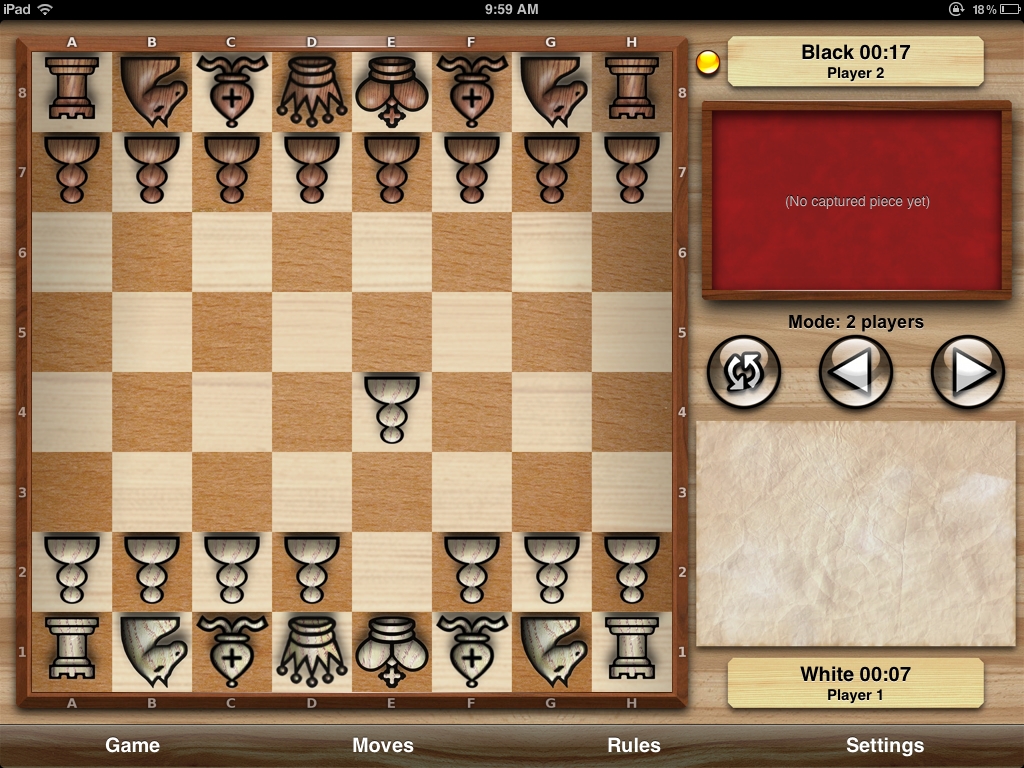 The "Game information" option allows you to set up the PGN header information for your game. This comes in handy if you are going to export or email your game to another person or system.
"Classical collections" gives you access to thousands of legendary and other top-level games.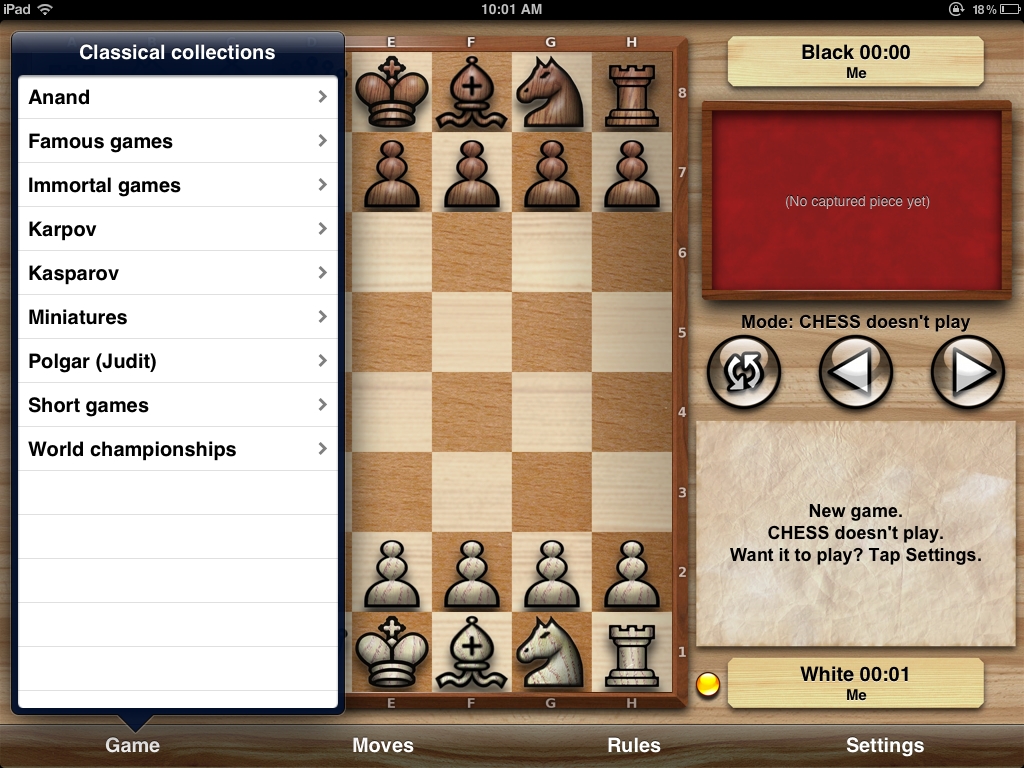 There are over 500 games in the Karpov collection alone!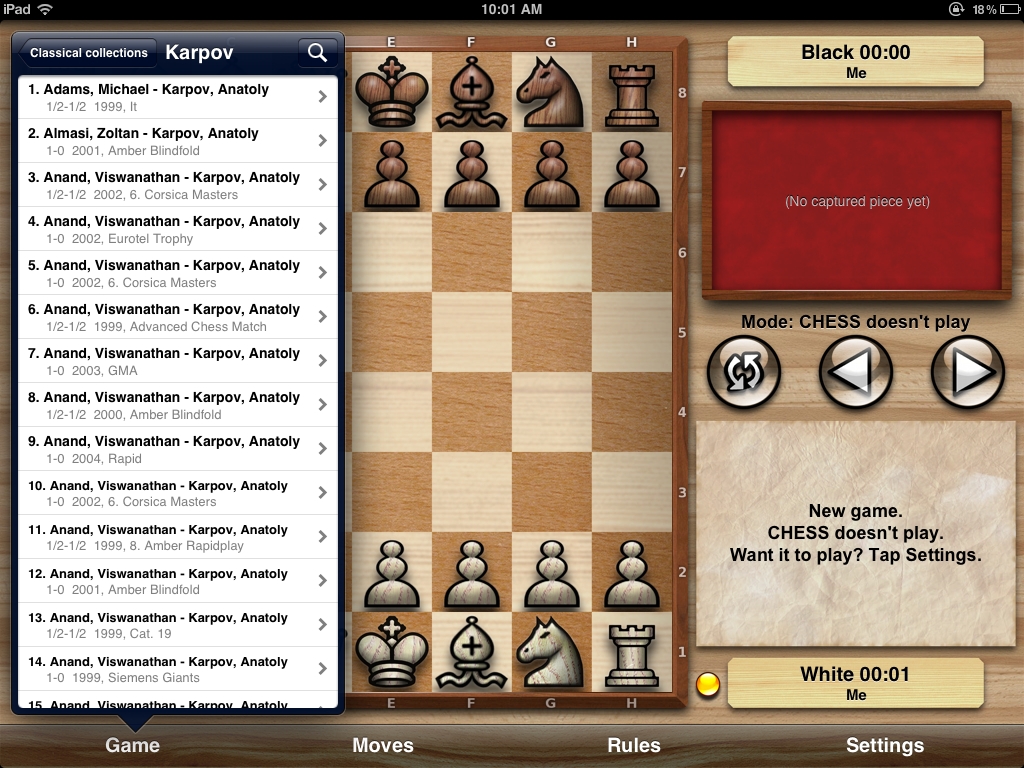 "Load or import game" allows you to re-load a previously saved game or import one directly from the iPad's clipboard.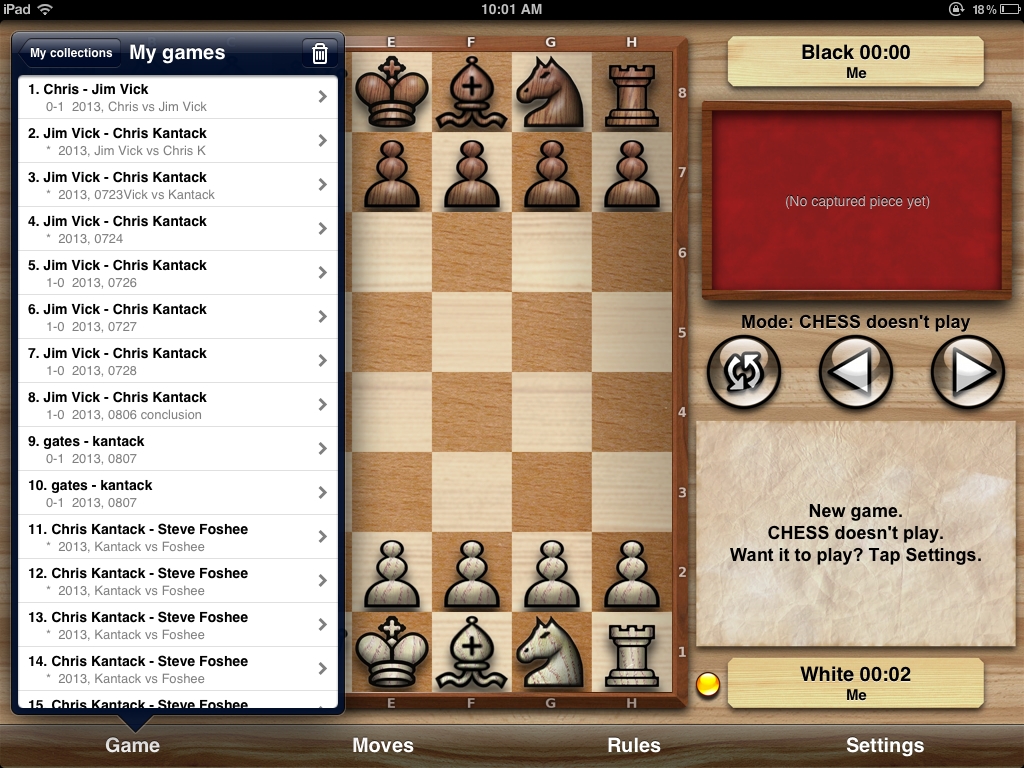 I really enjoy the ease at which a game can be emailed.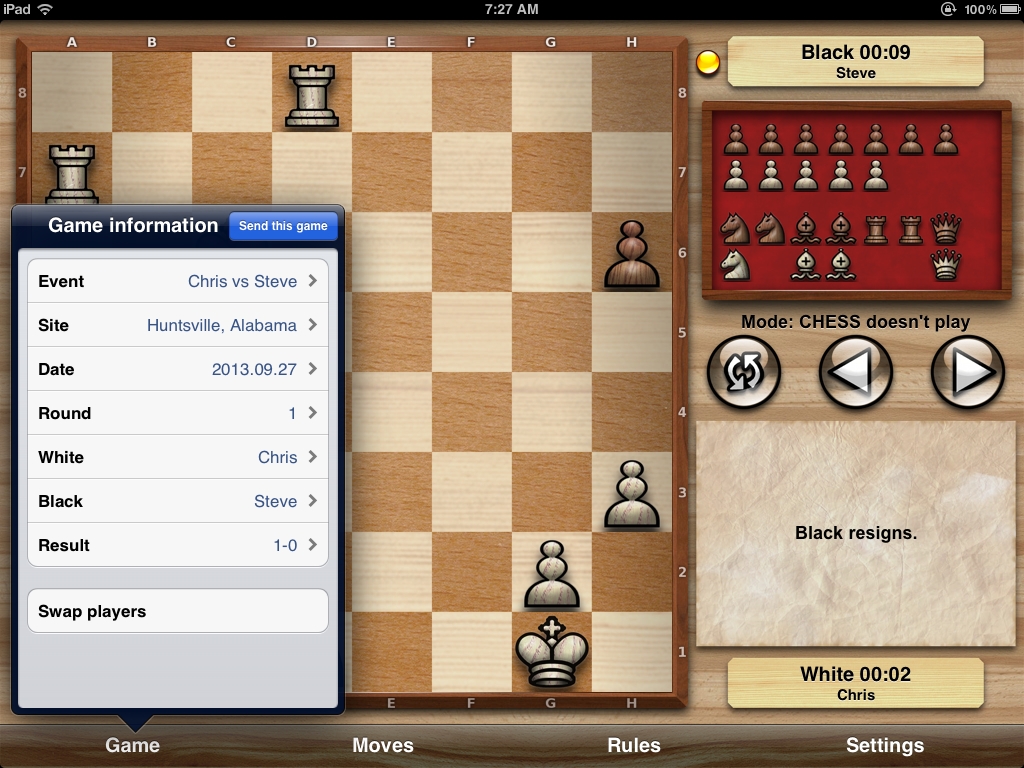 ChessPro automatically formats the game in PGN format using the game information you've entered.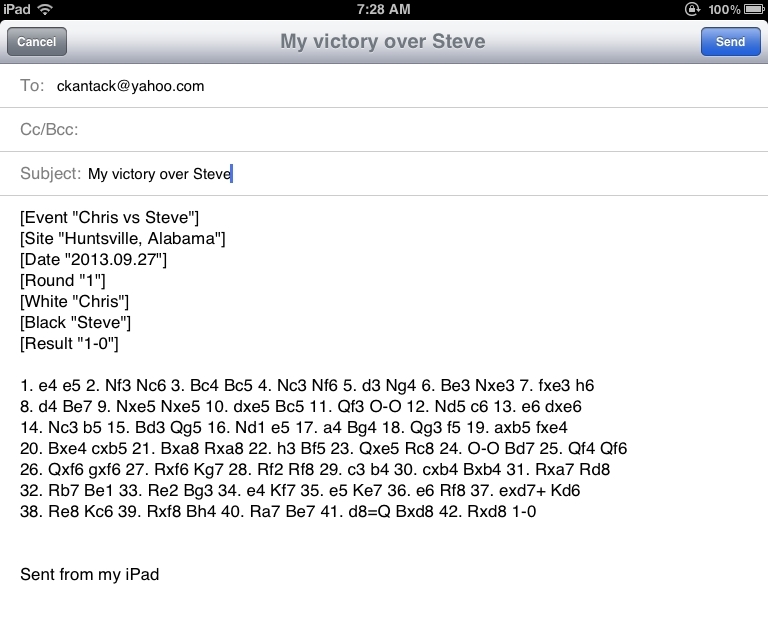 Selecting "Set up position", displays a smaller screen where one can easily set up any chess position as well as indicate which side is to move. If applicable, you can also enter, for each side, whether kingside or queenside castling is allowed.