So Much Wasted Time
"So much wasted time"
Those were the last words of David Cassidy before he died on November 21, 2017. Remember David Cassidy? This actor/singer/songwriter had a career spanning decades. But he will be most remembered for his role as Keith Partridge in the ABC television series The Partridge Family. This series ran from 1970 to 1974 for a total of 96 episodes. I remember The Partridge Family show quite well. While I only watched it for the first couple of seasons, I still recall several snippets of episodes that I think are quite hilarious.
Though I was never a huge fan of The Partridge Family as a singing group, I did enjoy several of their hit songs. I recall thinking that, in regards to David Cassidy, here was a guy who "had it all". David Cassidy had a good voice, great looks, and was a superstar in the bubblegum pop culture of the time. For years he was featured on the cover of numerous girly teen magazines like Tiger Beat. Until lately I did not realize that David Cassidy also had a very successful solo career as a singer and songwriter long after The Partridge Family ended their run. He also continued to perform occasional acting stints in both television and theatre.
After The Partridge Family had ended, what little I heard of David Cassidy, over the years, was the negative stuff that often makes it into the news regarding celebrities. Apparently he was poor at managing his money, had three failed marriages, and occasionally ran into trouble with the law. His trouble with the law always involved instances of drunk driving. Despite keeping himself active as a singer, songwriter, and actor, David Cassidy grappled with alcoholism throughout his career.
Early in 2017, David Cassidy retired from performing. He was then beginning to struggle with dementia. He was also suffering from liver and kidney disease--likely due to his years of heavy drinking. Despite the best efforts of doctors and hospital staff, David Cassidy died at the age of 67 of liver and kidney failure. A few days after his death, David's daughter, Katie Cassidy, revealed her father's last words:
"So much wasted time".
I often wonder what was going thru David Cassidy's mind when he said those last four words. After all, here was a man who was quite active and successful as a singer, songwriter, and actor throughout his entire adult life. Could it be that during these last moments of his earthly existence, he came to fully realize what really mattered in life? That worldly gain and pleasures are not the goal or meaning of our existence? Rather that it is in loving and serving God that is the purpose of our life? If so, then I'm sure that David Cassidy is not alone with that final thought of wasted time. I suspect that, when many of the dying begin to realize that eternity is just around the corner, their final regret is not having done more to prepare for an eternity with God.
The other day I woke up with a very clear sense of why we exist. I can sum it up in one sentence. We were all created by God, for God. It really is as simple as that. God did not have to create the angels or any of us humans, but he did so in order to share his love with other rational creatures. Additionally, at the moment of our conception, God endowed each of us with an immortal soul. He has a love for us to a degree that we cannot possibly imagine. In fact, God loves us so much he has given each of us free will. We are free to accept or reject him.
Unfortunately, due to the original sin of Adam, all of mankind has inherited a "fallen state". Short of forcing us to love him, God will do all that he can to save us. He himself came down to Earth, in the person of Jesus Christ, to redeem mankind from the fall of Adam and Eve. By allowing himself to be tortured and crucified, he has shown us the very depth of his love. Not just for mankind in general, but specifically for each and everyone of us. Additionally, God has endowed each of us with an infinite hunger for him. Whether or not we recognize it, we all have a desire in our souls that can only be satisfied by the infinitely good God. As St. Augustine so very well stated, in his book "Confessions":
"Thou hast made us for thyself, O Lord, and our heart is restless until it finds its rest in thee."
In addition to the life, death, and resurrection of Jesus Christ, God has instituted the Sacrament of Baptism. Thru the Sacrament of Baptism, we are freed from original sin and become children of God. This makes it possible for us to then live a life pleasing to God. But Baptism does not take away that gift of "free will" that God gives each of us. God wishes all to be saved, but he also respects our choices. Should we ultimately choose not to love him, he'll honor our decision. Should we die rejecting God, he'll put us as far away as he possibly can from Himself. (That place is called Hell.) Again, St. Augustine puts it very succinctly when, in one of his sermons, he says:
"God created us without us: but he did not will to save us without us."
We must cooperate with God to be saved. We must choose him and live the way of love that he has revealed to us, if we are to enter into his glory.
To the extent that we cooperate with God and do his will, our time here on Earth is well spent. But whenever we sin, or spend time doing things other than what the Lord wishes, we squander opportunities for spiritual growth and increased merit. For though all who enter into the Lord's heavenly glory will be perfectly happy, the magnitude of that perfect happiness will be directly related to how well we spent our time on Earth loving God and our neighbor.
Imagine today if you were to suddenly become sick or injured and were soon to die. Would you be able to look back at your life and be pleased with how you spent the time you had on Earth? Could you show to God, by the way you lived your life, that He truly was first in your life?
I know that for myself, I certainly have wasted more than my fair share of time over the years. When I think of the excessive amount of time I consumed watching silly TV shows (including The Partridge Family), playing computer or video games, needlessly shopping for stuff, wild partying with friends, along with so many other activities, I know that I could have and should have done better. Not that many of my miscellaneous activities were bad in themselves, but much of the time spent could have gone to prayer, to the service of others, or to other activities that would have been more conducive to the salvation of my soul.
We must all continually work to improve the balance between any leisure time we spend on ourselves with time spent dedicated to God. There are so many things that we can do to "give back" to God and allow us to grow closer to Him.
Prayer is the most important activity we can perform to draw ourselves closer to God. Prayer is wonderful in that it is so powerful and can be done anywhere, anytime. In addition to ourselves, I'm sure we all know others that we can pray for. Think of those you know who are living a life separated from God and pray for their conversion and salvation. Do you know anyone going thru a difficult personal situation? Sick or hospitalized? They all need your prayers. You can also pray for all the deceased or for particular friends and family that have passed away. Your prayers can help the deceased in two different ways. You pray that, if they aren't already in Heaven, (that is, if they are still going thru the purification process in Purgatory), that #1. your prayers will expedite their entry into Heaven and #2. your prayers can lesson their suffering while in Purgatory.
Of course there is much more to prayer than just petitioning to God for various favors and for his mercy. Simply adoring God and thanking him for his many gifts makes for very wonderful and beautiful prayer. Above all God wants our gratitude. He wants us to appreciate the sacrifice he made to save us from our sins. Spend some time meditating on how Jesus emptied himself of his glory by coming down from Heaven; How he was born of the Blessed Virgin Mary and then lived a humble life as a carpenter for 30 years. Think about the enduring hard work of Jesus' 3 years of public ministry, proclaiming the Gospel which ended in his dying a most humiliating and agonizing death by being scourged and crucified. Thank Jesus for his incredible sacrifice and for his resurrection which opened the way to eternal life for each and everyone of us.
Aside from prayer, spending time performing "The Corporal Works of Mercy" can be one of the very best uses of your time. This is an area that I need to grow in and I'm still very much "spooked" by the last half of chapter 25 in the Gospel of Matthew. That is, starting with verse 31; This is where Jesus talks about the final judgment of the nations; when he will separate the "sheep" (good) from the "goats" (bad). Ultimately the goats go off to eternal punishment while the righteous (sheep) gain eternal life. What scares me here are two points: First, what condemns the goats is not what they did do but what they didn't do. It was the sins of omission that condemned them. They failed to feed the hungry, give drink to the thirsty, welcome the stranger, clothe the naked, etc. Secondly, the goats seem surprised at the fact that they are being condemned. If Matthew 25:31-46 doesn't bring chills down your spine, then either you really haven't read it carefully or (perhaps) you are already living a very holy and generous life. If you're of the latter I congratulate you! But don't become overconfident. Note that in this Gospel story even the good sheep are surprised at their outcome. Despite having lived the good and generous life they apparently did, their humility kept them from becoming presumptuous about their chances for salvation.
Don't wait for your deathbed to look back on your life and see how much time you've wasted. Do an assessment now. If you don't like what you see, change your ways! Our time here on Earth, is the only time and place where we can make decisions and perform actions that can prove our love for God. Now is the time when we make decisions that help or hinder not only our own salvation, but the salvation of those around us. Let us each live a life that will one day, allow our Lord to say to us:
"Well done, my good and faithful servant. Since you were faithful in small matters, I will give you great responsibilities. Come, share your master's joy." (Matthew 25:23)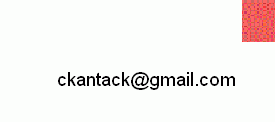 Return to Reflections Home Page
( This article was first posted February 10, 2018 )