7 Secrets of Divine Mercy
7 Secrets of Divine Mercy is a book written by Vinny Flynn. First published in 2015 by Ignatius Press and Lighthouse Catholic Media, this book does a fair job of describing the Divine Mercy Devotion that was started by Saint Maria Faustyna Kowalska (more commonly known as Saint Faustina).
As someone who knew nothing about this devotion (prior to reading this book), I think Flynn does a poor job of introducing this devotion to the reader. He fails (in a logical or coherent manner) to provide much background on who Saint Faustina is or why and how this devotion came to be. These elements do eventually come out as you read thru this book but not in an ideal way that would benefit someone who is unfamiliar with the Divine Mercy devotion.
On the other hand, I've gained much from reading this book. One of my struggles is trusting in God's mercy and this book highlights the reasons why it is essential that we do fully trust in the Lord. Vinny Flynn also does a superb job of describing God's incredible love for us and how badly the Lord wants each of us to be saved.
I found this book quite inspirational though I am a bit bothered by the "vending machine philosophy" that Vinny Flynn seems to portray on several pages of this book. By "vending machine philosophy" I'm referring to those who treat God as some kind of vending machine a "push this button and God will do this" approach that really has no place in adult spiritual writing.
This book is available from a variety of sources, both in physical and electronic form. Regardless of whether you are Catholic, if you live within the boundaries of a Catholic Parish, you may be able to download this book at no charge thru formed.org. If you're not familiar with formed.org, click here for more information on how to register and get access to this wonderful library of audio, visual, and written materials.
If you can't get access to formed.org, you can purchase this book from many places. I'll list a few possible sources below. It makes no difference to me, where or how you purchase this book. I do not have any associations with the links listed below:
Ignatius Press Amazon.com Lighthouse Catholic Media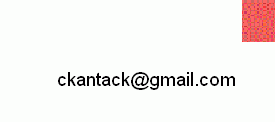 Return to Reflections Home Page
(This page was first posted on September 16, 2017)