Joleen Ann Leske married Jay Winton Tichelaar, son of Donald Tichelaar and Lorys Lea Gluen. Jay was born 01 Mar 1966 at Rochester, Olmsted, MN, and died 22 May 2017 in Jefferson Co., WI.
Joleen and Jay had two children:
1. Zachary Winton Tichelaar
2. Kendra Jo Tichelaar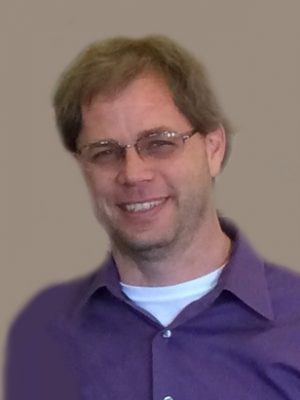 Jay Tichelaar, March 1, 1966 - May 22, 2017. Age 51.
Jay Tichelaar was born and raised in Rochester, Minnesota. He graduated from John Marshall High School, then received his Bachelor of Science from Minnesota State – Mankato. He went on to obtain his Ph.D. in Molecular Biology from the Mayo Medical Graduate School, and completed his post-doctorate fellowship at Cincinnati Children's Hospital. Jay performed extensive pulmonary cancer research at the University of Cincinnati, Washington University in St. Louis, and the Medical College of Wisconsin. Most recently, Jay worked as a medical writer for Covance/Lab Corp in Wisconsin.
In addition to being incredibly intelligent, Jay was always a kind, easygoing, humble, hard-working, God-loving man. Family and friends were Jay's top priority, and he never hesitated to find time for others.
Jay married his high school sweetheart and loving soulmate, Joleen, in 1989. They were a perfect pair and brought out the best in each other. Jay was an amazing, dedicated dad to Zach and Kendra and loved spending time with them. He was always there to love, support, teach, encourage, and joke around with them. He cheered them on at countless basketball and soccer games. The four of them enjoyed visiting state parks, finding new hiking trails, and going on other adventures. Spending time together was always a top priority, whether it was exploring new places or just doing simple things.
Jay was the beloved son of Don and Lory Tichelaar; treasured brother, and cherished son-in-law. He was also loved by nieces and nephews (he was a fun, playful uncle), aunts and uncles, cousins and many, many friends. Even though the extended family was out of state, Jay always helped facilitate frequent family gatherings (and could always fit an unbelievable amount of stuff in the car for the trips).
As he moved to various locations for work (Cincinnati/Reading, St. Louis/O'Fallon, Milwaukee/Brookfield), he easily made friends everywhere he lived. In each community, Jay was actively involved with a local church. His faith and belief in Christ was always important to him, and it was the foundation of many friendships.
Jay loved the outdoors—gardening, hiking, playing soccer, watching and feeding the birds, and joining Joleen in making their backyard a nature paradise. He was an avid sports fan, rooted for the Vikings (sorry Packers fans) and Liverpool, and played soccer. Jay had a lifelong passion for Lord of the Rings (read it countless times and had it practically memorized), learning new information (you always wanted him on your Trivial Pursuit team), coffee (he was always drinking it), and a good cold, craft beer. He was content with the simple things in life.
Jay made this world a better place. He was a shining example of love, patience, goodness and kindness. He will be missed tremendously and always loved!!!